Simply put, we make memorable parties and events.
Over the past few decades, Purple Onion Catering Co. has evolved into one of Washington, D.C.'s most successful catering and event planning teams.
We define success by your wonderful feedback, experiences, loyalty and desire to come back and plan your next event with us year after year.
Get to know us even more through some of our history and the people who make up the Purple Onion Catering Co. you know and love today.
Once again – Thanks to you and your staff for a perfect event! Can you believe that it was eleven years ago that you first did our son's wedding? Now we can't imagine any celebration without you!
-LAURA A.
Our Story
Purple Onion Catering Co. was launched in 1990 by Margot Jones out of her home. With her four kitchen stove burners (and oven!) working on overdrive, Margot had a feeling it was time to expand into a more accommodating space for her thriving catering business.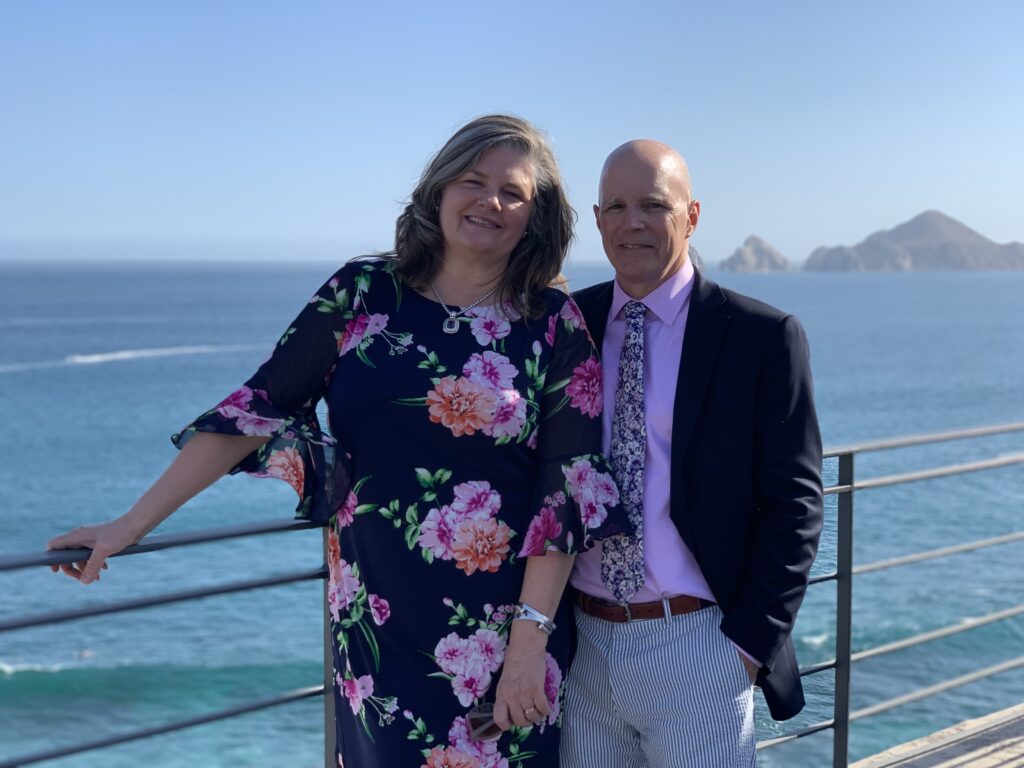 Serving the DMV area from its beginnings, Margot started off with a few select clients. As business grew, Purple Onion Catering Co. moved into two other locations before settling into its current beloved Vienna building, all the while expanding their client roster into the thousands. This is where Purple Onion Catering Co. starts to look a little more like it does today: a bustling and vibrant catering company that has grown into one of the area's top caterers for over the past three decades.
As we know, all origin stories must evolve, and our founders, Margot and David Jones, said goodbye to the amazing company they built on August 1, 2022. At the same time, they welcomed Paige Carney as Purple Onion's new owner. Paige started off as an assistant nearly 10 years ago. Throughout that time, she grew with Purple Onion Catering Co. into several roles: sales representative, senior event designer and, most recently, general manager. After two years in her role as a GM, she moved into her new role as owner.
Although we truly wish we could go back in time and follow Purple Onion Catering Co.'s story from its inception, we can rest assured that Margot laid out the perfect foundation for all that we're able to do today and all we will continue to accomplish in the future. The work we've put into this wonderful catering company is shown simply by its remarkable progress, strength and growth. And we owe it all to Margot Jones's brave decision to start a catering company because of—and out of her love for—food and to bring that love to the DMV area.
Join us in celebrating the start of this new chapter in the Purple Onion Catering Co. story with Paige as our owner!
Our Philosophy
We believe in our team. From our humble beginnings to now, Margot worked on meticulously creating a stellar team of some of the most talented individuals in the area. This was all proven in our team's capability to design and cater a multitude of weddings, special events, corporate events and private parties over the past 30 years. Regardless of whether they're working on a handful of events or thousands across the area, our team gives attentive care to detail in every moment. Our team is truly special, and we're lucky to have them.
We believe in quality. Margot stayed steadfast in her belief of always working with the best ingredients and preparation techniques. This is something she took pride in, and we continue to as well. Regardless of whether we are serving 1,000+ guest events or an intimate dinner for 25 people, Purple Onion Catering Co. strives to meet the same goal day after day: to consistently deliver exceptional menus and exceptional service.
We believe in our partners. Purple Onion Catering Co.'s core values, dedication to our clients and determination to host the most memorable events remain our top priorities. We thank our clients and fellow vendors in the industry for your support. Yes, we believe that our clients are also our partners, as we collaborate with them to help bring their event vision to life. While our team's strength and positivity are the backbone to all we are able to create, our clients and vendors are the reason we are able to continue to be reinvigorated by the work we're able to complete.
We believe in our founders. Margot and her husband, David Jones, have shown their belief in Purple Onion Catering Co. through their dedication and commitment. We show our loyalty to their vision by continuing that belief into the future. We humbly congratulate our founders on a job well done and offer them our sincerest thanks.
It's an honor to continue the Purple Onion Catering Co. story, and we're eager to see where it takes us next. We are so excited to start this new chapter with you!