Simply put, we make memorable parties and events.
Over the past few decades, Purple Onion Catering Co. has evolved into one of Washington, D.C.'s most successful catering and event planning teams.
We define success by your wonderful feedback, experiences, loyalty and desire to come back and plan your next event with us year after year.
Get to know us even more through some of our history and the people who make up the Purple Onion Catering Co. you know and love today.
A Glimpse Into Purple Onion's History
Since its launch in 1990, Purple Onion Catering Co. has been a strong female owned company that has persevered through the test of time.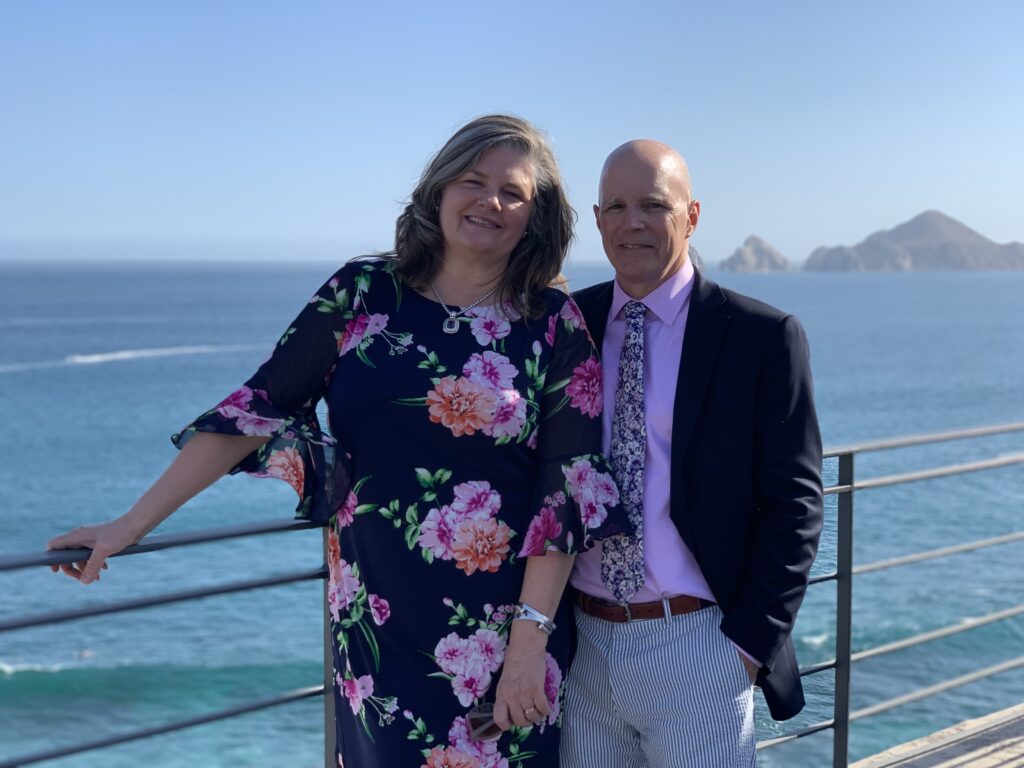 Serving the DMV area, Purple Onion Catering founder, Margot Jones, started off with a few select clients working from her own kitchen. As business grew, Purple Onion Catering Co. moved into two other locations before settling into its current beloved building in Vienna, VA- all the while expanding their client roster into the thousands. Purple Onion Catering Co. soon became a bustling and vibrant catering company that has grown into one of the area's top caterers for over the past three decades. Over the years, Purple Onion Catering has triumphed over many challenges, including a hard hit to the events industry during the 2020 Pandemic and a staffing shortage thereafter. Our small team pulled together and overcame the obstacles as a unit stronger than before. As we know, all origin stories must evolve as time progresses. On August 1, 2022, Margot and husband David Jones parted as owners of Purple Onion Catering Co. leaving the amazing company they built together to a new owner Paige Carney.
Purple Onion Catering Co. and Beyond
The Purple Onion Catering Co. that we know and love today has grown dramatically over the last year as we welcomed seasoned and dedicated employees into to roles and started realizing growth from a whole new perspective. Continuing on as a proud woman-owned company, Paige began to focus on elevating our events with a modernized design in our food and equipment while servicing as a sustainable and Green-Certified Company. It was from Paige's prior experience as a Senior Event Designer and later General Manager that she began formulating creative ideas and expanding her clientele supported by her excellence in customer service. Purple Onion Catering Co. maintains a plethora of awards in multiple nationally recognized platforms, including The Knot's Best of Weddings, and Wedding Wire's Couple's Choice Awards. In addition, Purple Onion Catering Co. has been awarded and featured in local magazines, including Washingtonian Weddings and Virginia Living. With a strong foundation to build off of, Purple Onion Catering's future is glowing bright, rejuvenated, and in-demand. Join us as we take you on this "event-urous" journey!
Our Philosophy
We believe in our team.
From our humble beginnings to now, Purple Onion Catering Co. continues to grow a stellar team of some of the most talented individuals in the area. This is all proven in our team's capability to design and cater a multitude of weddings, special events, corporate events and private parties now and over the past 30 years. Regardless of whether they're working on a handful of events or thousands across the area, our team gives attentive care to detail in every moment. Our team is truly special, and we're lucky to have them.
We believe in quality.
Purple Onion Catering's Kitchen team lead by our Executive Chef, works with the best locally sourced ingredients and takes pride in our preparation techniques and food safety. This is something we have learned and accomplished over the years and continue to learn as well. Regardless of whether we are serving 1,000+ guest events or an intimate dinner for 25 people, Purple Onion Catering Co. strives to meet the same goal day after day: to consistently deliver exceptional menus and exceptional service.
We believe in our partners.
Purple Onion Catering Co.'s core values, dedication to our clients and determination to host the most memorable events remain our top priorities. We thank our clients and fellow vendors in the industry for your support. Yes, we believe that our clients are also our partners, as we collaborate with them to help bring their event vision to life. While our team's strength and positivity are the backbone to all we are able to create, our clients and vendors are the reason we are able to continue to be reinvigorated by the work we're able to complete.
We believe in our founders.
Margot and her husband, David Jones, have shown their belief in Purple Onion Catering Co. through their dedication and commitment. We show our loyalty to their vision by continuing that belief into the future. We humbly congratulate our founders on a job well done and offer them our sincerest thanks.
It's an honor to continue the Purple Onion Catering Co. story, and we're eager to see where it takes us next. We are so excited to start this new chapter with you!