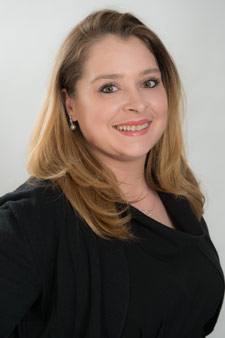 One of the most important steps in event planning is getting to know the client. We know that the relationship can grow even stronger when the client has a chance to get to know us, too! Our last interview in our Meet Our Event Designers blog series featured Paige. Now we are taking time to learn about Event Designer Katy Almond. Katy's experience studying fashion event design at FIT eventually led her into the catering industry.
Katy started working at Purple Onion Catering Co. in the end of 2011. When it comes to events, Katy offers each client the perfect balance of passion and professionalism. She exceeds your expectations when coordinating all aspects of your private and corporate event.
What did you do before you came to Purple Onion Catering Co.? Did that help choosing your career in event design?
While taking classes at FIT in New York for Fashion Events Planning, I had the opportunity to work back stage at a few fashion shows. While the shows themselves where over the top and gorgeous, the food for the VIPs, models and designers left something to be desired. After that, I went to work for a boutique, family-owned caterer in New York. Since then, great looking food and great tasting food have been my focus for all my events.
Is there something you would never eat? Why?
I feel like I would try almost anything at least once just to be able to experience it for myself. You can't have an opinion on something if you don't try it first.
When planning themed corporate events, where do you find inspiration and ideas?
I try to find out more about the client and organization by talking to them and asking questions. It sounds pretty basic, but having a few answers will tell you a lot about his or her style and taste. For example, are they traditional or more easy-going? No matter who they are, or what they may or may not like, I can come up with creative ways to make their menu and decor fit them and their organization just right. This information is key when creating a suitable proposal for the client. My clients are my inspiration.
What is your favorite item from the Purple Onion Catering Co. menu and why?
As someone who enjoys all types of foods from all types of cultures, my answer may surprise you. I am a southern girl at heart. So, there's not much that can beat our sweet potato bacon bites! Warm sweet potato with a piece of our mouth-watering applewood smoked bacon around it, drizzled with black pepper maple syrup. A close second would be our crispy fried crab cakes of course! Have I mentioned I'm Southern?!
What do you love most about your job?
I love the people who work with me! Sometimes, we might have a different vision, but it's always exciting to see the outcome from those differences. Whether it's the different events or a new recipe coming from the kitchen or even a cute new find someone picked up from Home Goods. It's never boring. That's for sure!
Portfolio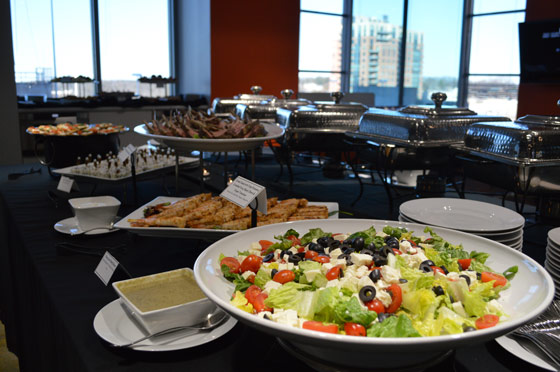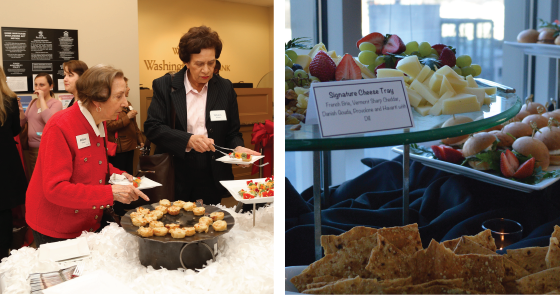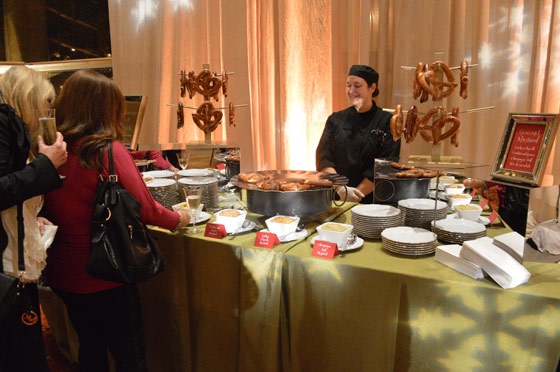 Purple Onion Catering Co. brings exceptional food and service to Northern Virginia and Washington, D.C. Our creative Event Designers and unparalleled culinary team will help make you event vision a reality. To find out more about working with Katy or another event designer, please contact us online or call us at 703-631-0050.
More Articles You Might Like: