The Winery at Bull Run | Spring Wedding | Outdoor Wedding
With 16 years of memories leading up to this special day, Matt + Brad personalized their wedding with beautiful and meaningful details. The two wanted a laid back, casual wedding that embodied their style by wearing cowboy boots and hats down the aisle!
The two are passionate about traveling and represented this with five different cakes, each from five different countries that they had visited together with some of their favorite photos from each destination displayed on the cakes.
They did a great job with the food tasting and selections of dishes and table cloths. I had so many questions and concerns… They did an awesome job on the wedding day with the set up of all the tables and the food. The staff was very attentive and professional the entire evening.
-Matt & Brad
They incorporated all five of their favorite colors — purple, red, blue, gold and green — into the décor and flowers and celebrated with their favorite food style: great comfort food with simple, yet rich tastes.
Together, we created this menu:
Passed Hors d'Oeuvres:
Barbeque braised short ribs Macaroni and cheese tartlet Asparagus prosciutto wrap Roasted tomato asiago bruschetta Stuffed marinated artichoke heart Lump crab cake
Southern Fried Chicken and Waffle Cone
Buffet Mains:
Oak Barrel Marinated Bistro Tenders with Bourbon Demi
Grilled Chicken Breast with Maple Chili Beurre Blanc
Salad:
Summer Sangria Salad with Blackberry Merlot Vinaigrette
Sides:
Crème Fraîche Whipped Potatoes
Spring Roasted Vegetables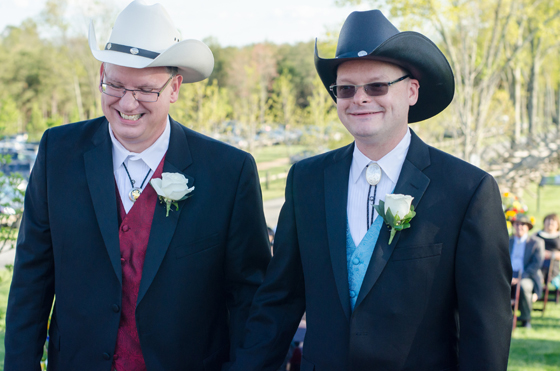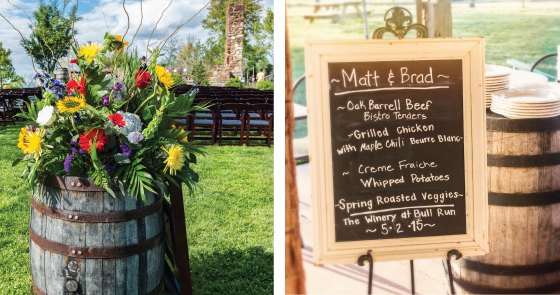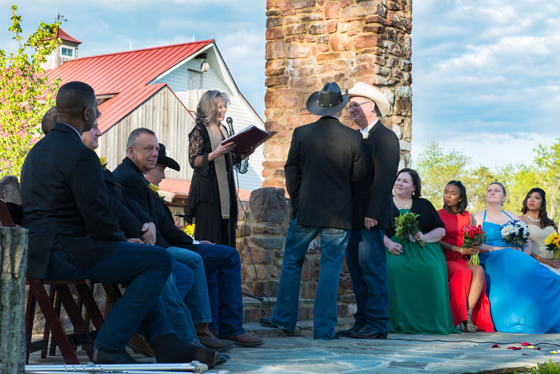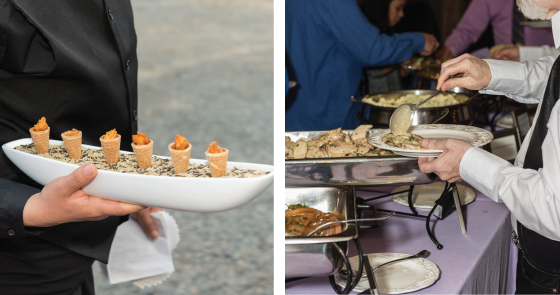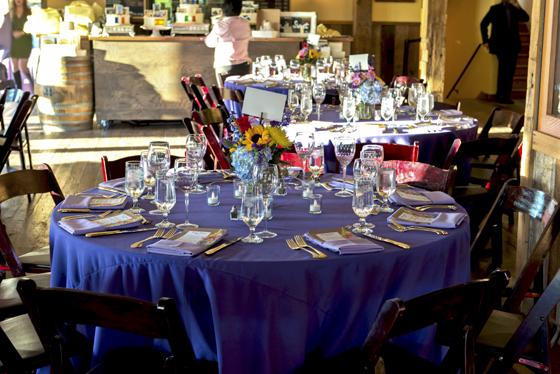 Photo Credit: Chamberlin Photography