Using fresh, local ingredients is a cost-effective way to design delicious seasonal wedding menus. In-season foods deliver the most brilliant flavors and nicely complement each other. When couples work with top Washington, D.C. catering companies, wedding food beautifully melds the full range of colors, flavors and textures of the season.
To get your creative juices flowing, our experienced culinary team shares some of their favorite seasonal wedding menu ideas. But we always encourage you to allow your personality and tastes to serve as inspiration for your delicious and original wedding menu.
Unique Food and Drink Ideas for Your Washington, D.C. Wedding
Fresh Spring Wedding Menu Ideas
Let light flavors and delicate textures thrive at your spring wedding in Virginia. On our sample spring wedding menu, you will find wonderful young veggies and tender meats that offer an alternative to the egg-based dishes that typically come to mind. We encourage you to explore these wonderful dishes that take advantage of Virginia's and Maryland's seasonal ingredients:
Washington Cherry Blossoms: Goat Cheese and Tart Cherries Wrapped in Phyllo Dough
Grilled Salmon: With Spring Cherry Salsa
Lemon Blueberry Sweet Shot Lemon Mousse: Layered with Fresh Blueberries Topped with Whipped Cream and Lemon Zest, Served in a Shot Glass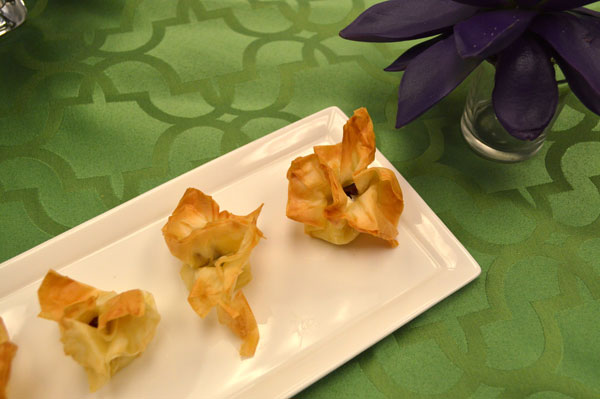 And be sure to match these delicious spring dishes with equally fine drinks. Champagne will take center stage at spring weddings in Washington, D.C. and is even showing up in cocktails like Bellinis. You can also take mimosas up a notch by letting guests customize them with a variety of fresh juices and garnishes.
Light Summer Wedding Foods
Let sunny skies, warm weather and healthy wedding foods fill guests with energy and excitement. The wedding trend of healthy, flavorful food will be right at home during summer weddings in Washington, D.C. Fresh salads take advantage of in-season tomatoes and baby greens while summer entrees feature the finest seafood. On our sample summer wedding menu, you will find sweet fruits and flavorful vegetables creatively infused into these popular dishes:
Overnight Oatmeal Parfait: With Berries
Chicken Ratatouille: Grilled and Sliced Herb Chicken Breast with Roasted Tomatoes, Zucchini, Summer Squash, Onion and Red Pepper
Grilled Rockfish: With Key Lime Beaune Blanc Garnished with Sautéed Jumbo Lump Crab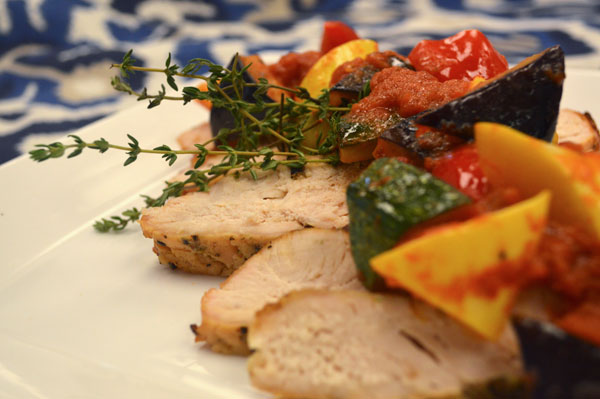 To complete the fresh dining experience, be sure to offer plenty of tropical drinks like margaritas and sangria.
Upscale Kids' Dessert for Your Summer Wedding
Seasonal blueberries and blackberries make for outrageously delicious mixed berry pies. But because summer is the time for fun, we encourage you to also set up a station with grown-up versions of kids' desserts, like:
Mini Hostess Cupcakes: Mini Chocolate Cupcakes Filled with Sweet Whipped Cream Topped with Chocolate Ganache and a Whipped Cream Swirl
Mini Peanut Butter and Jelly Cupcakes: White Cakes Filled with Raspberry Jelly and Topped with Peanut Butter Icing
Mini Twinkie Cupcakes: Mini Vanilla Cupcakes Filled and Iced with Whipped Cream Frosting Garnished with Vanilla Cake Crumbs
Flavorful Fall Wedding Food
Rich foods and warm spices take the chill out of the fall air. Treat guests to savory foods and seasonal drinks that remind them of the beautiful fall colors. The sweet potato and black pepper bacon bites found on our fall wedding menu give guests a sample of what is to come.
As the event moves into dinner, comfort foods like mac & cheese help guests settle in to the crisp atmosphere. Our almond crusted chicken with crème brulee sauce is an incredibly popular way to welcome and satisfy guests. But fall spices can also make seasonal fruits and vegetables absolutely mouthwatering. Few will turn down these healthy fall dishes:
Fall Roasted Vegetables: With Rosemary and Sea Salt Carrots, Parsnips, Beets, Purple Onions, Turnips and Peppers
Mini Apple Dumplings
Caramelized Fig Ficelle Croustade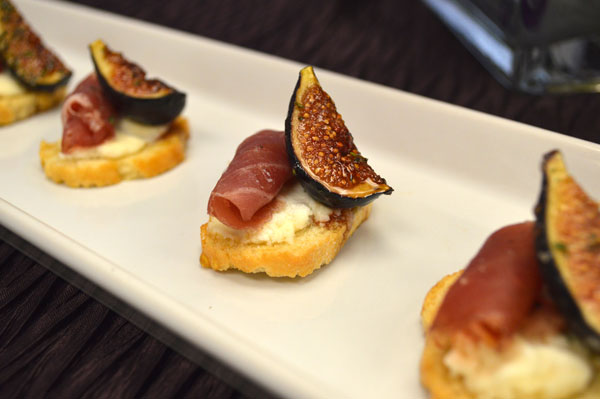 Pumpkin-flavored beers and cocktails are the perfect match for these fall dishes. But warm apple cider—especially spiked with apple brandy—is the one drink that couples planning fall wedding in Washington, D.C. simply can't forget.
Delectable Fall Wedding Desserts
Guests will be delighted to find favorite fall treats like caramel apple bars, pies and caramel spice ice cream. But they will likely have a new favorite fall sweet if you treat them to our pumpkin mousse parfait. A parfait glass artistically displays this creation of gingerbread cake, creamy pumpkin mousse and whipped cream.
Warm Up with Top Winter Wedding Menu Ideas
Invite guests to feast on luxurious foods and heavy drinks during this cold season. An elegant presentation will make even the richest dishes a beautiful aspect of your winter wedding. There are many creative menu ideas that serve as exciting alternatives to the classic creamy soups or bisques. Some of our favorites are:
Butternut Squash, Kale and Sausage Frittata: With Caramelized Onion and Parmesan
Mini Eggnog Cupcakes
Mini Chocolate Peppermint Ding Dongs
You can also put a unique twist on your winter cocktail menu and drinks. How about passed desserts like chocolate peppermint mousse brownie trifles and warm pear and raspberry bruschetta? Enjoy with a glass of nutmeg-infused eggnog martini garnished with a miniature candy and guests will most certainly be in the merry holiday spirit that fills the winter months.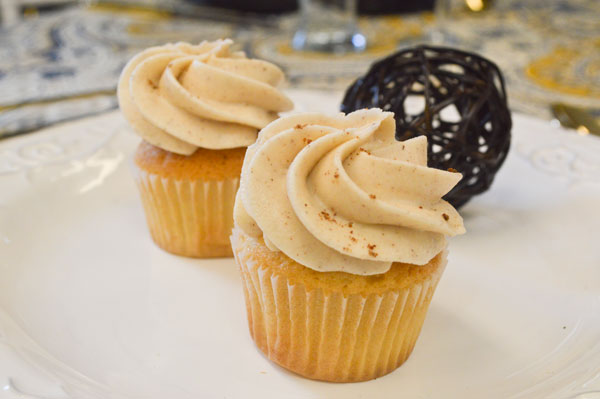 Our creative catering team looks forward to using your unique style and vision as inspiration for a custom wedding menu. We excel in planning original and joyful weddings in Washington, D.C. without any unnecessary stress.
To bring exceptional food and service backed by nearly three decades of catering experience to your wedding, send us a message online or give us a call at (703) 631-0050.
More Articles You Might Like: